National and local guidance is being developed at pace currently regarding sponsorship and support processes to support refugee families locally and we will use this page to provide the latest updates as they emerge.
Please note the UK Government and leading charities are emphasising that cash not goods is the best way to help at this stage.
Please use the button below if you wish to donate to the official Ukraine Humanitarian appeal.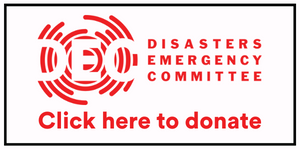 Ukraine: Situational Awareness 
The situation in Ukraine continues to worsen. 
The UK government have been focused on allowing 200k Ukrainians to come to the UK through the family visa scheme and announced the Homes for Ukraine scheme with reports of up to 45,000 people signing up in the first few hours, as the UN reports that 2.8m refugees have fled the conflict including more than a million children. The Home Office and Dept of Levelling Up (DLUHC) are working together on this scheme. 
There has been a huge outpouring of support in the UK, but there is not a consistent or clear process for identifying need. 
It is not yet clear what information has been given to or expected of local authorities to support this scheme, and there are a number of elements that remain unclear, and problematic. 
British Red Cross and Emergencies Partnership insight team have developed two documents that may be helpful as partners consider what can be done to prepare: 
* Ukraine Scenarios in the UK
* Rapid Early Action Assessment 
If your group has plans to assist with the refugee efforts in any form, please fill out our form
here.
 We at High Peak CVS, are wanting to collate everyone's efforts in a bid to make it easier to get help when needed and to have groups working together so subsequently, avoiding duplication.
---
Ukrainian Refugees
Free Laptops for Ukrainian Refugees 
Thanks to multinational company Deloitte, Zink has some laptops for refugees to keep in touch with family, friends and teachers, study or seek work. To apply for one, hosts can email isabel@zink.org.uk confirming that their Ukrainian guests don't already have a laptop and stating why they need one. Proof of refugee status will be required when collecting one. 
English Lessons for Refugees – Every Monday at 1pm – Zink HQ 
No need to book, just turn up. Three qualified teachers will provide lessons for anyone from complete beginners to those who just need to learn the local dialect.  
 Website: www.zink.org.uk 
Address: Zink HQ, Market St Car Park, Clough St, Buxton SK17 6LJ, Open 10-4 Mon – Fri. 
Derbyshire County Council Refugee Response

Donations
Lots of people have donated items to the Ukrainian refugee appeals. Currently, aid agencies are requesting that people donate money to their websites, rather than donating 'physical items'.
Due to lack of storage and the cost of transporting goods, the most accessible and immediate way to support people is by donating cash to registered charities and recognised international aid agencies.
Here are some of the organisations currently helping Ukraine: